Material:
Brand New - CRYSTAL RIFT
Wisteria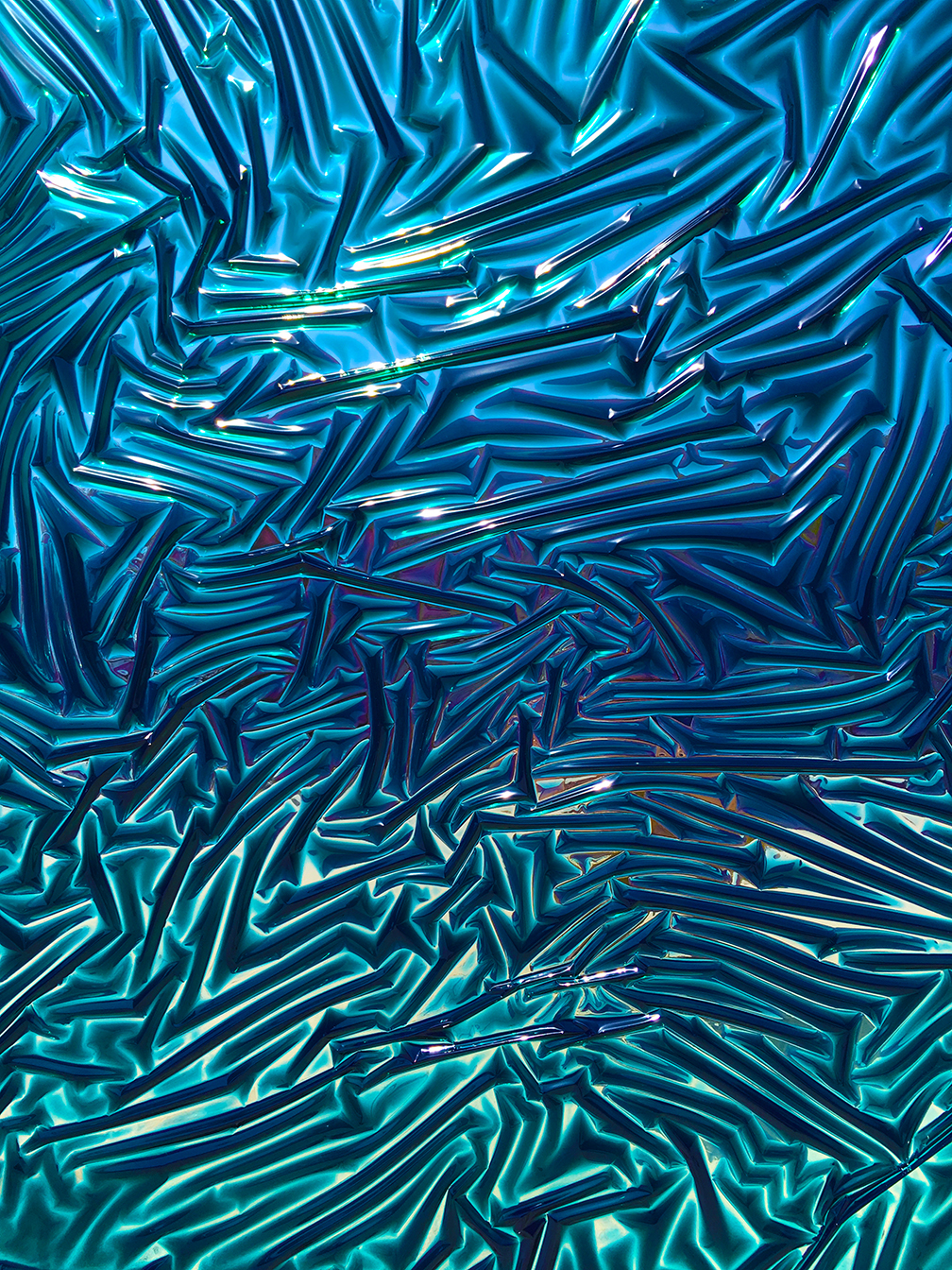 Royal Blue Aqua
Emerald
Clear with Outdoors Behind
Clear
Custom Blue
Solid Pool Blue
Privacy Partition
Royale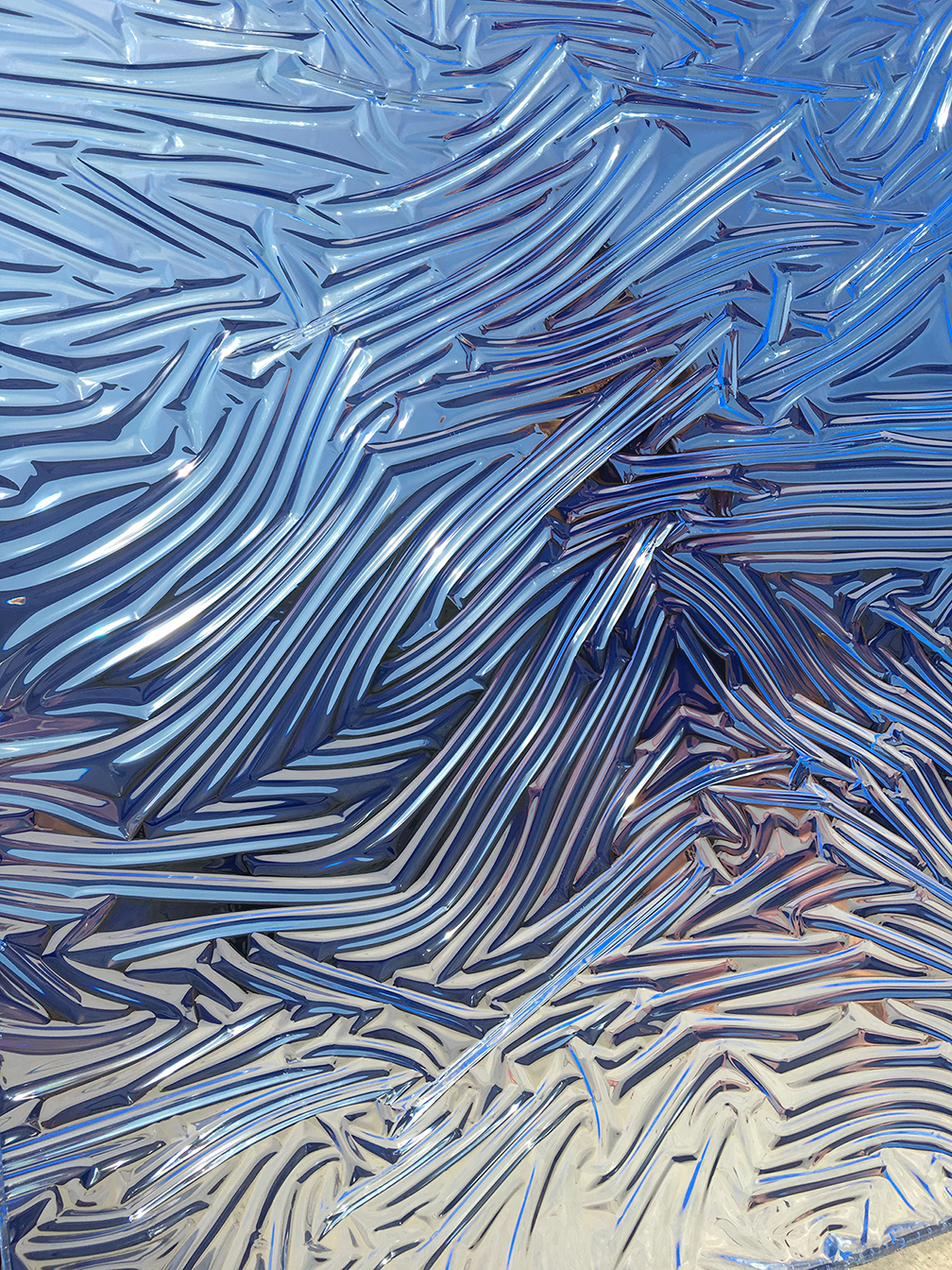 Clear on Silver Mirror
ENVEL DESIGN is pleased to introduce our newest ENVELEX® texture, CRYSTAL RIFT.

The striking, sparkling clarity of Crystal Rift creates endlessly changing refractions due to the irregular, wave-like texture as one looks through the surface of ENVEL's newest ENVELEX offering.

Available in crystal clear, as well as limitless custom colors, the surface creates enigmatic distortions of objects and spaces behind the texture, while still preserving light transmitting efficiency comparable to glass.

Ideal for creating fascinating or provocative space dividers, Crystal Rift can create dramatic effects with existing ambient and natural lighting. Additionally, when illuminated in coordination with spot-lighting, Crystal Rift will cast dynamic ripples of light onto surrounding walls.

Please inquire about custom options or combinations, we can create a wide range of unique offerings that are not yet shown on our website.

If you have any questions or would like to request a sample, please call one of our customer service representatives at +1 (805) 376-8111 and we will be happy to give you further explanation and details.